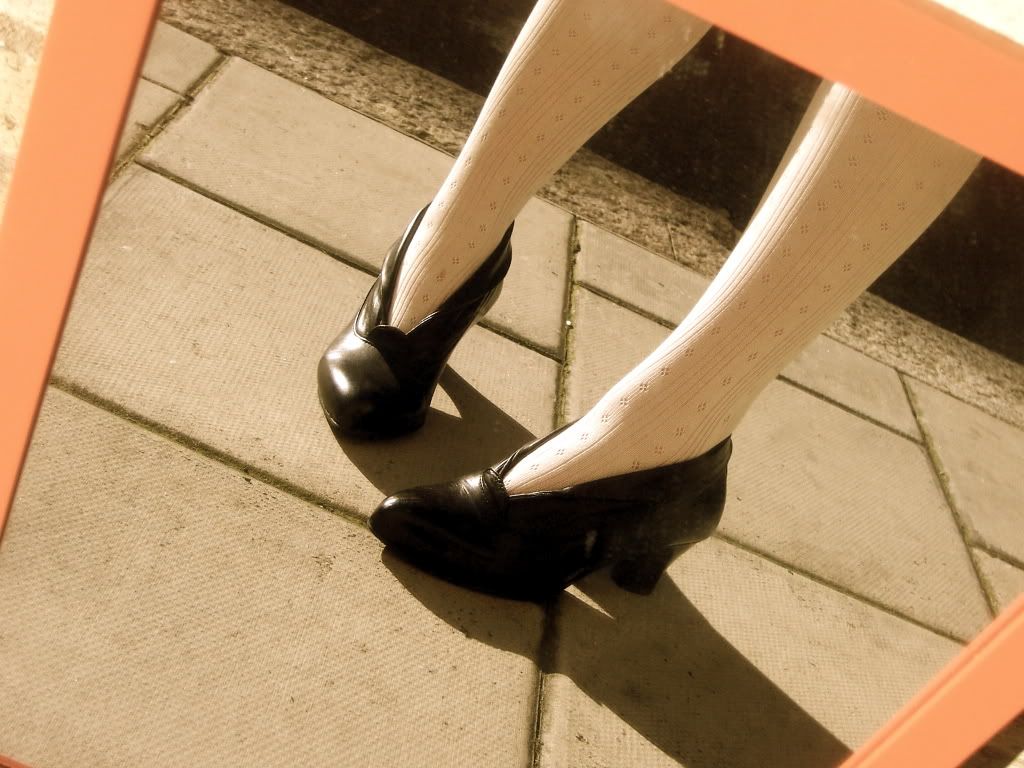 I'm a straight shooter. With me there's no fence sitting, shades of grey or batting for both teams. I always pick a side, I choose black or white and…… will always bat for Queensland (as long as it's 20/20 - I don't have time for sports that last for a whole damn week – what's with that?) Hence, my problem with shoes that are a 'bit of this and a bit of that'.
I own two lovely pairs of shoe/boots, the 'shuboot' as coined by many a blogger in the blogisphere. My problem being, every time I put them on I just don't feel right and somewhat incomplete. Strange I know. 9 times out of 10 I will remove the shuboot and replace with either a shoe or a boot. I seem to struggle with this middle ground.
This is something I'd like to rectify. For 3 reasons:
1). The Shuboot is 'terribly chic' and 'terribly chic' is something I'd like to be.
2). Due to our very fickle industry, I fear the Shuboot craze may end any day now. The two pairs in question were awfully expensive and it seems such a waste. I need to jump on fast or my outlay will never be justified.
3). In 2020, when the Shuboot is resurrected, I want to be able to say to my daughter, "here sweety, wear my shuboot. It's vintage (circa 2008).
How does one embrace the 'in between' shoe? Maybe I should experiment with the dress over the trouser theory just to get me in the mood